Kingsignal Nanshan headquarters will exchange with Anteno
author:Admin time:2015/10/13
Changzhou PC Specialties Co., Ltd (CPCS) was established in 2005, is a professional engaged in the high precision single, double-sided, multi-layer circuit board manufacturing, attention in the field of commercial communications and wireless technology, specifically for the domestic and foreign high-tech enterprises and scientific research units and enterprises. In the Kingsignal "is committed to become a international standard voice signal interconnecting technology and scheme of a station type service experts" vision, CPCS in high frequency printed board on the overall strength of is kingsignal in development urgently need to breakthrough. January 2015, kingsignal through the acquisition of the acquisition of the PC SPECIALTIES-CHINA, L.L.C. indirect holding CPCS 50% of the equity, and in April of the same year of its own funds to purchase CPCS 35% of the equity, thus kingsignal directly and indirectly holds CPCS 85% of the equity.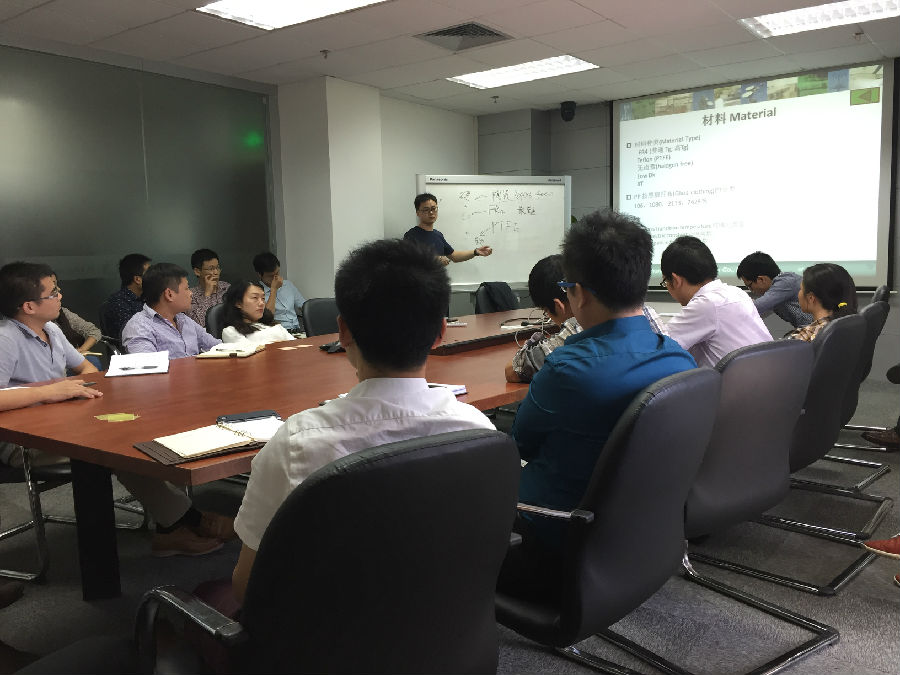 Need the strategic layout of the capital market through cooperation at all levels to obtain amplification effect, kingsignal and CPCS also has been carried out with complementary cooperation from business level and technology level. On October 13, 2015, CPCS Engineering Manager Zhou Kebing Mr. to kingsignal Nanshan headquarters PCB process and product knowledge and kingsignal Headquarters sales and technical personnel exchanges.
First of all, Zhou manager for us to briefly introduce the basic production process of PCB. PCB full name is Circuit Board Printed, that is, the meaning of the printed circuit board. PCB is a provider of electronic components electrical connection, in the communication, electronics, medical, industrial, aerospace, automotive and other fields have a wide range of applications. Before the birth of PCB, the electronic components are connected through a wire, and such a large space, supplies, high cost, assembly is also very complex. The PCB to insulation board as base material, cut to size, at least accompanied by a conductive pattern and cloth hole (such as component hole, the fastening hole, metallized hole), used to replace the previous device electronic components of the chassis and achieve the mutual connection between the electronic components. The error of wiring and assembly can be greatly reduced, and the automation level and the labor rate of production can be improved.
Then, manager Zhou explanation about the PCB production process for us (see below). The PCB production process and kingsignal coaxial cable, connector has some similarities, but more is the unique process and technology. And CPCS in all kinds of processing size and number of layers, special plate especially microwave, radio frequency, high speed, low loss materials, as well as blind slot, mixed. There are significant advantages in the design of embedded copper and the design of back drill. Aetna Nobel wave soldering, welding and welding robot selection advantage of SMT technology compared with the existing domestic PCB manufacturers has its unique.
Finally, proposed some questions here kingsignal personnel manager Zhou explained the process, manager Zhou also one by one to answer. And in situ formed a kind of thinking cohesion and divergence of resonance. One by one the problem more clear PCB production process, from a more positive feedback CPCS industry advantage.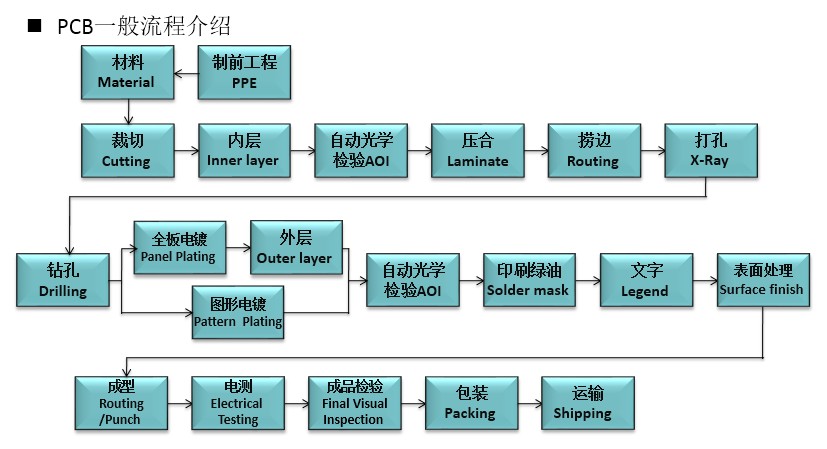 Kingsignal market position in the RF coaxial cables, connectors and components already firmly secured stronger. In towards the signal in the field of Internet on the road, CPCS printed circuit board technology strength in favor of kingsignal continue to integrate resources and steady development. We believe, let Ann join kingsignal Tylenol group, is a correct choice for both sides.